Girls United Kicks Off at Billingham Forum
80 girls from 8 different secondary schools have come together to take part in the first event of the Girls United project held at Billingham Forum. The project  which is being led by Stockton Schools' Sport Partnership (SSP) working with Tees Active and Stockton Borough Council's Sport & Active Lives Team. The project, funded by Sport England through Tees Valley Sport, has been designed to help improve girls' enjoyment of sport & physical activity, increase the amount time that girls are active each week and encourage girls to use physical activity to have a positive impact on their confidence, self-esteem, and mental health
This was the first of three planned events between February and June, which will involve  80 girls from 8 different secondary schools coming together for three face-to-face events at different Tees Active Leisure Centres in the borough. At these sessions, the girls will have an opportunity to take part in a variety of different activities and learn about the benefits of being active and the importance of self-belief and positive body image.
In between each of the face-to-face events, the students will be supported by their teachers back in school and encouraged to design and participate in their own extra-curricular sports clubs before moving on to try community-based activity or sport.
The first event at Billingham Forum was opened by Lisa Yates , from Stockton Sports Partnership, spoke on the theme of kindness and Rachel McKenzie delivered a workshop  on the benefits of physical activity and its impact on mental health.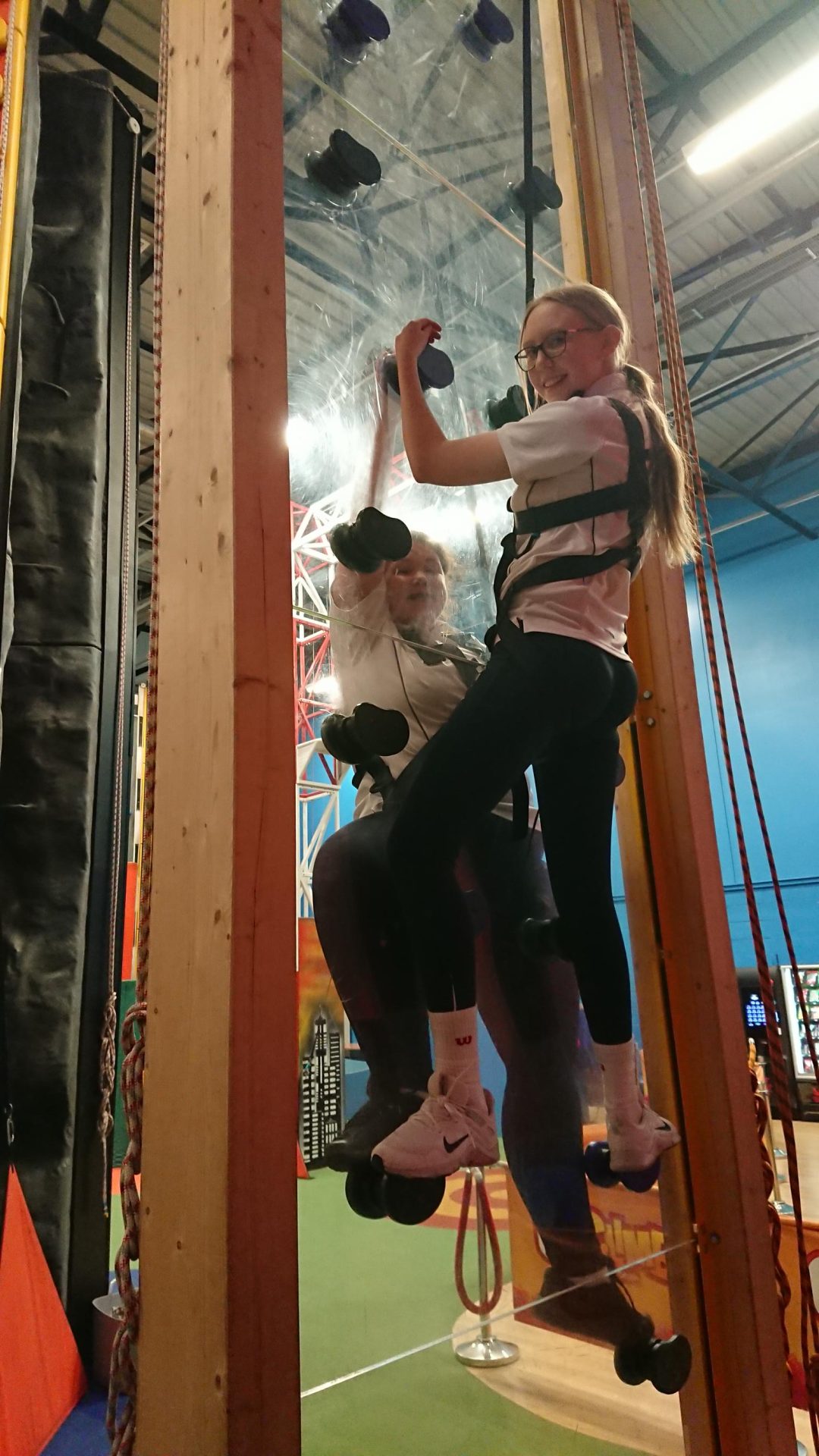 The girls then had an intensive programme of taster sessions which included, Clubbercise. Archery. Kinball and Boxercise. To finish a very successful day the girls had the option to test their climbing skills in Go Climb or cool down in the Ice Arena and 2 ice skating professionals were on hand to pass on their expertise to any nervous skaters.
Lisa Yates  from Stockton Schools Partnership said " We have had some really positive feedback from the girls and teachers, which we will be evaluating as we start to plan for our second event at Thornaby Pavilion in late April."