Stoptober is back for 2020, with the primary aim of encouraging the nation's smokers to make a quit attempt for the month of October and beyond. As with previous Stoptober campaigns, this year's campaign is founded on the evidence that if a smoker can quit for 28 days, they are five times more likely to quit for good!
Our NHS states that stopping smoking is one of the best things you'll ever do for your health. When you stop, you give your lungs the chance to repair and you'll be able to breathe easier. There are lots of other benefits too – and they start almost immediately.
This year's Stoptober campaign is a little different from previous years and carries the NHS' new Better Health brand. This new branding approach responds to new challenges brought about by the COVID-19 pandemic and the impact it's had on people's health behaviours.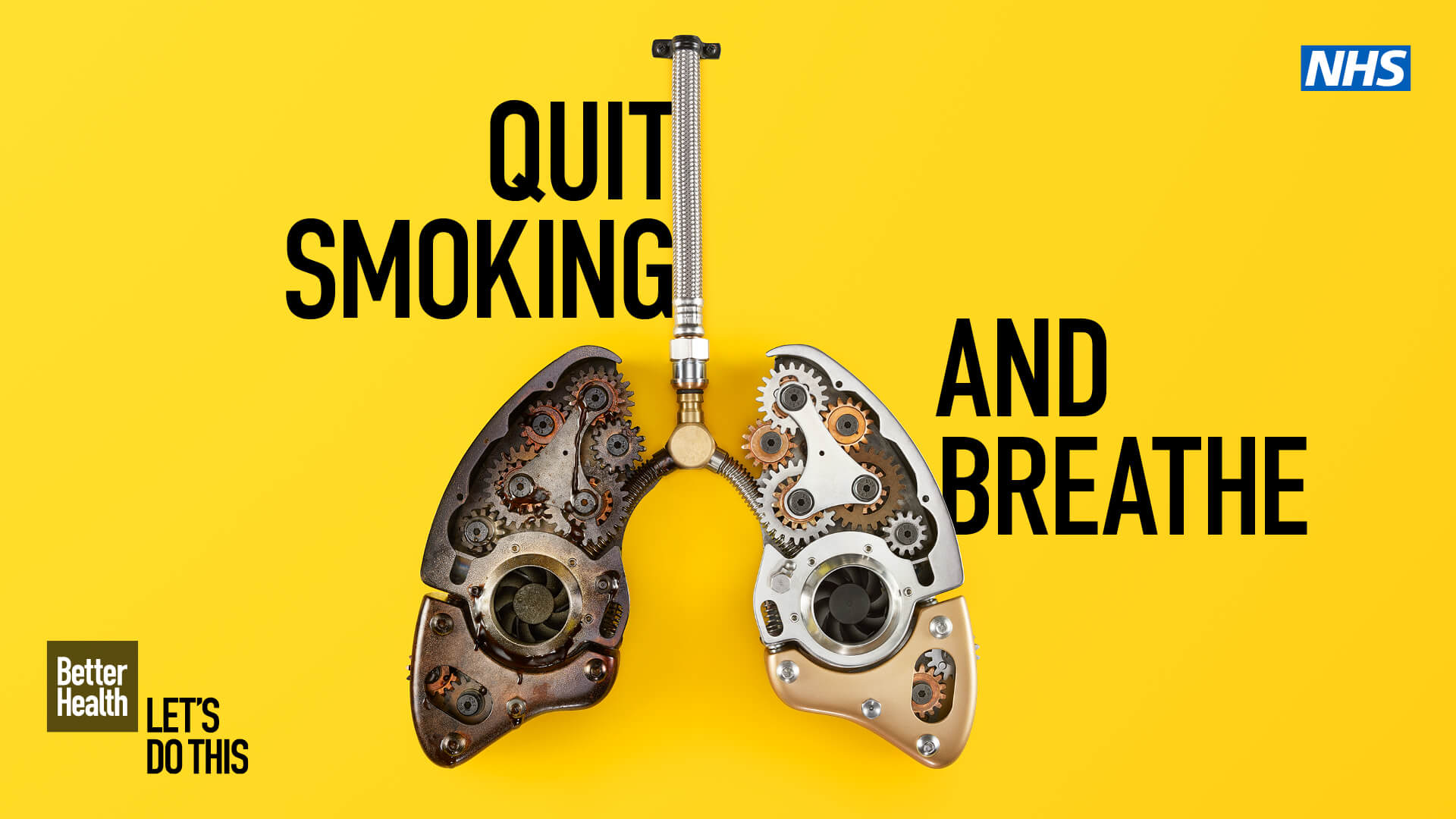 As with previous years, all of us here at Tees Active are fully behind the Stoptober campaign and are helping to encourage our community to stop smoking and take control of their health! Smoking damages the lungs as well as harming your immune system, leaving you more vulnerable to the flu and other respiratory infections with severe symptoms.
Given the pandemic which has swept over the world this year, there really is no better time to stop smoking than now! So why not give it a go and feel the benefits from stopping smoking? We've put together a page of advice, tips and information for you to use.
Ready for the challenge? Here's some helpful tips and tools to get you started!
Quit Smoking Aids
Many people attempt to quit using willpower alone but there are lots of handy tips and tools available online through our NHS and other local services to help you if you're taking on the Stoptober challenge:
Download the free NHS Stoptober app where you can track your progress, see how much money you're saving and access daily support. The app even shows you what health benefits your body is going through!
If you'd like to speak to a trained advisor, contact the Stockton Stop Smoking Specialist Service on 01642 383819 or 01642 383818 between 9am and 5pm, Monday to Friday.
Join the official Facebook group with more than 4,000 like-minded people to share your story and read the inspirational success of others.
Get a free, personal quit plan from the NHS.
Find out more about stop smoking aids to help you manage your cravings.
Quit Smoking Tips
On top of the aids listed above, those who have quit smoking also found the below tips very useful in aiding their quitting efforts:
List your reasons to quit – this helps keep you motivated when you get cravings!
Tell people you're quitting – support from friends and family really helps!
If you have tried to quit before, remember what worked. – if you've done it before, you can do it again!
Have a plan if you are tempted to smoke – curb cravings with a back up i.e. E-cigarettes. Did you know E-cigarettes are far less harmful than smoking cigarettes!
List your smoking triggers and how to avoid them – if you know what they are they're easier to avoid.
Keep cravings at bay by keeping busy – the busier you are the quicker time passes!
Exercise away the urge – exercise is a great way to fight smoking urges!
Throw away all your cigarettes before you start. Remember, there is never "just 1 cigarette".
Good luck!
We believe in you, you can take control of your health and stop smoking!
Find more information on quitting smoking here.